Cogito wrote:
I need to get PCBS made for the 5-way line level crossovers. Anyone have experience with Designing PCBs?
What is involved? Resources?
You might be happier to draw up a schematic and then build a hard-wired version on perforated board rather than PCB.

It will provide you with greater flexibility in terms of updates as you do trial auditions and it will sound better especially if you wire it up with silver/Teflon or silver/polyethylene hook-up wire.

PCB manufacturing is a royal pain-in-the-ass photo-etching process using blank PCBs, the photo resist chemicals, the photo ready pattern, the etching chemicals, drilling the holes, etc.

In the time it takes to just get to a board ready for loading parts you could have been done with your prototype and already listening to music.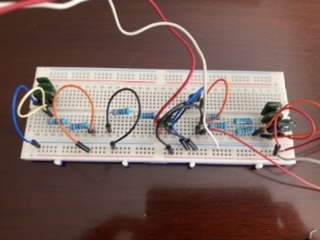 C5A9B4D1-68E2-4DE5-AACC-7D2D03110F8F.jpeg [ 25.62 KiB | Viewed 3674 times ]