May 24th, 2017, 2:33 pm
Roscoe Primrose wrote:I'll know more soon

I still need to build the other one
Which one do you like better?
May 24th, 2017, 2:46 pm
Cogito wrote:Which one do you like better?
The SLOB. It's built so the main baffle is easily replaceable, I plan to try it with the 414/802-32B on a baffle at some point. I also have 12" co-axials by University, Tannoy & B&C to try, along with an 8" co-axial and several 8" full-range drivers. So many drivers, so little time

Roscoe
May 24th, 2017, 5:59 pm
These pics are a little overdue, but here they are anyway.... I made the wings a bit deeper, and rounded the corners to help me avoid injury (again)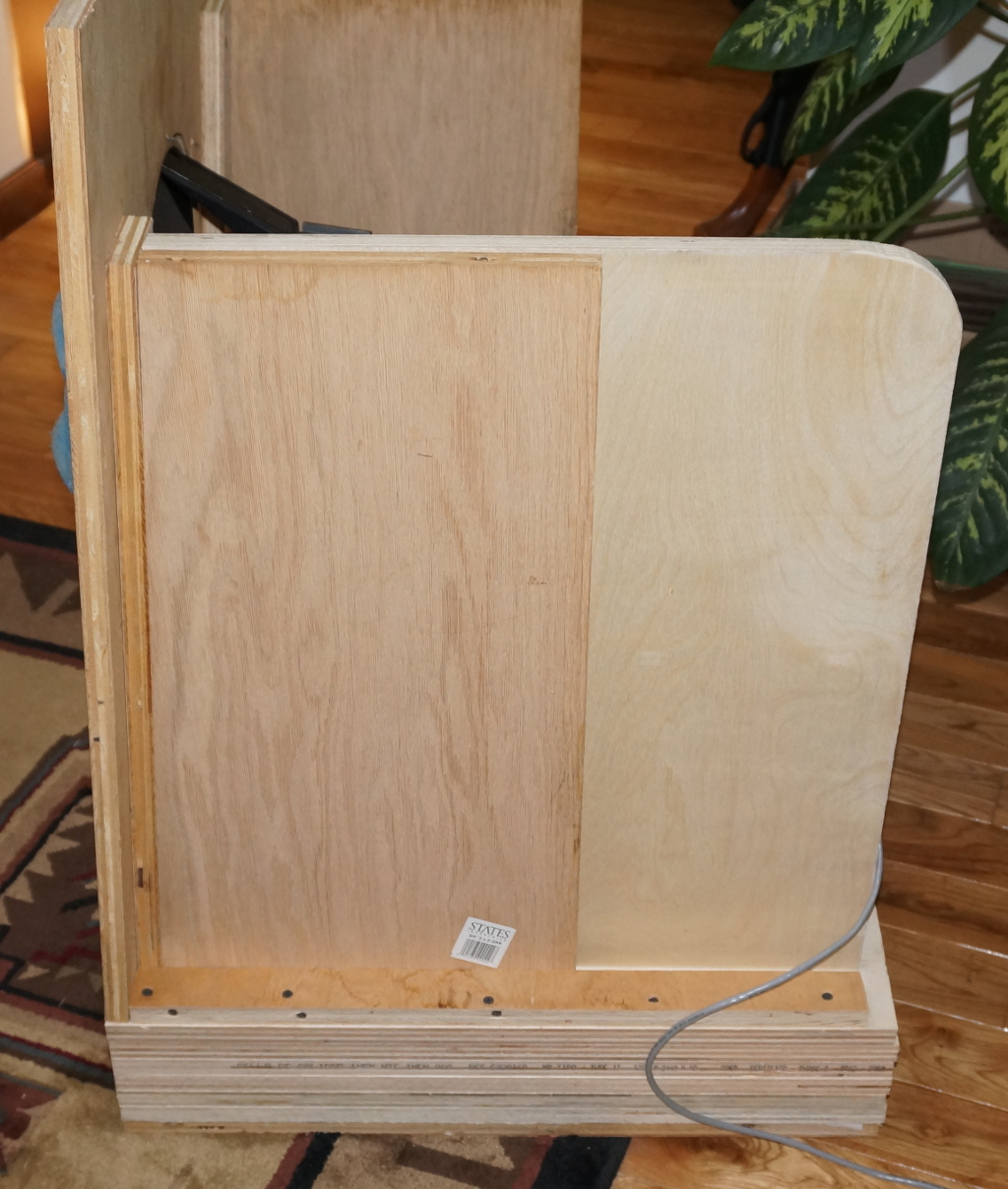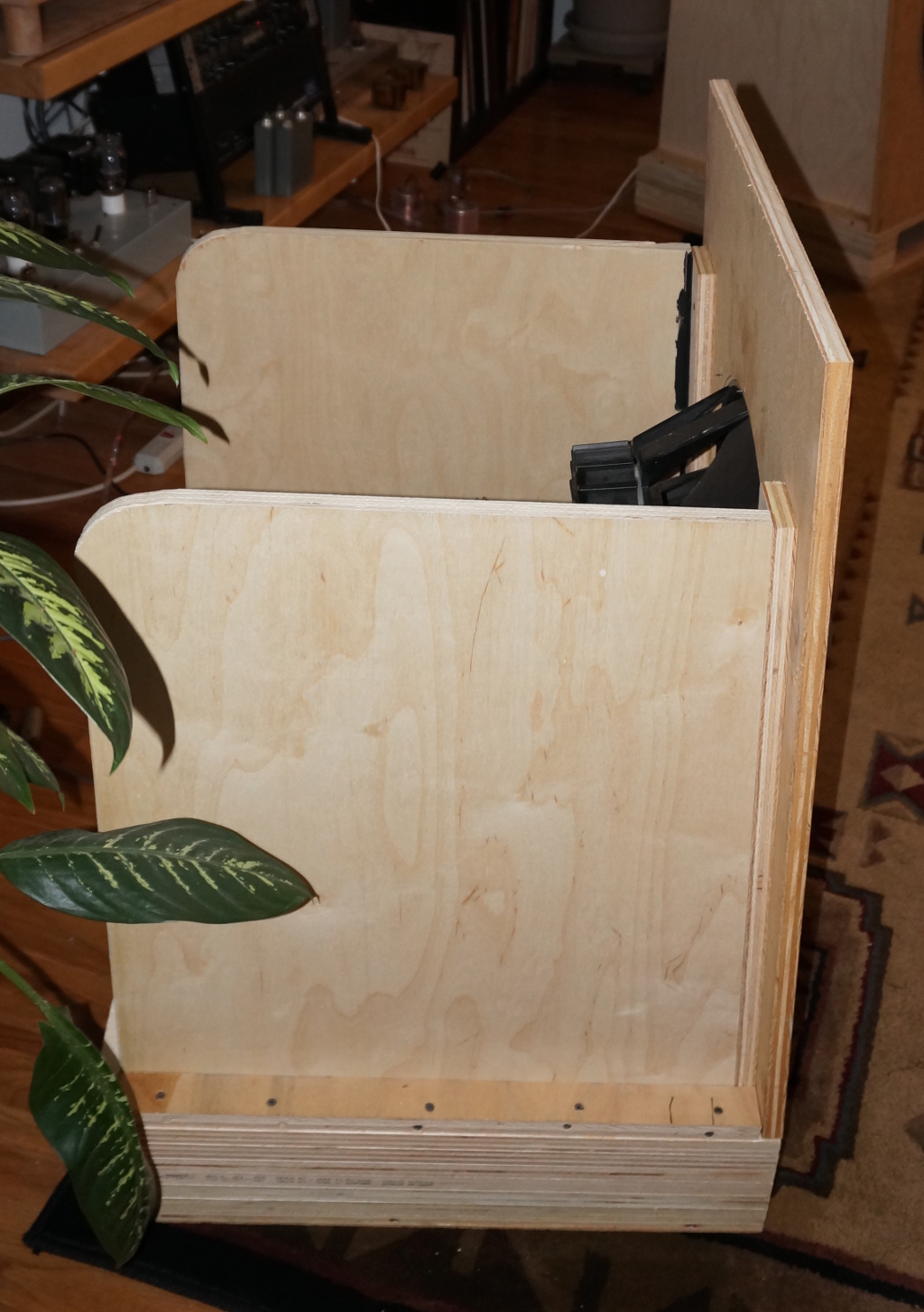 I also changed the subs to the Dayton PA-465s, which have a larger Xmax & a bit higher qts, the bass is quite a bit more solid now. I could live with these for a while

Roscoe
August 31st, 2017, 9:51 am
Sometimes it's the simple things that make a huge difference...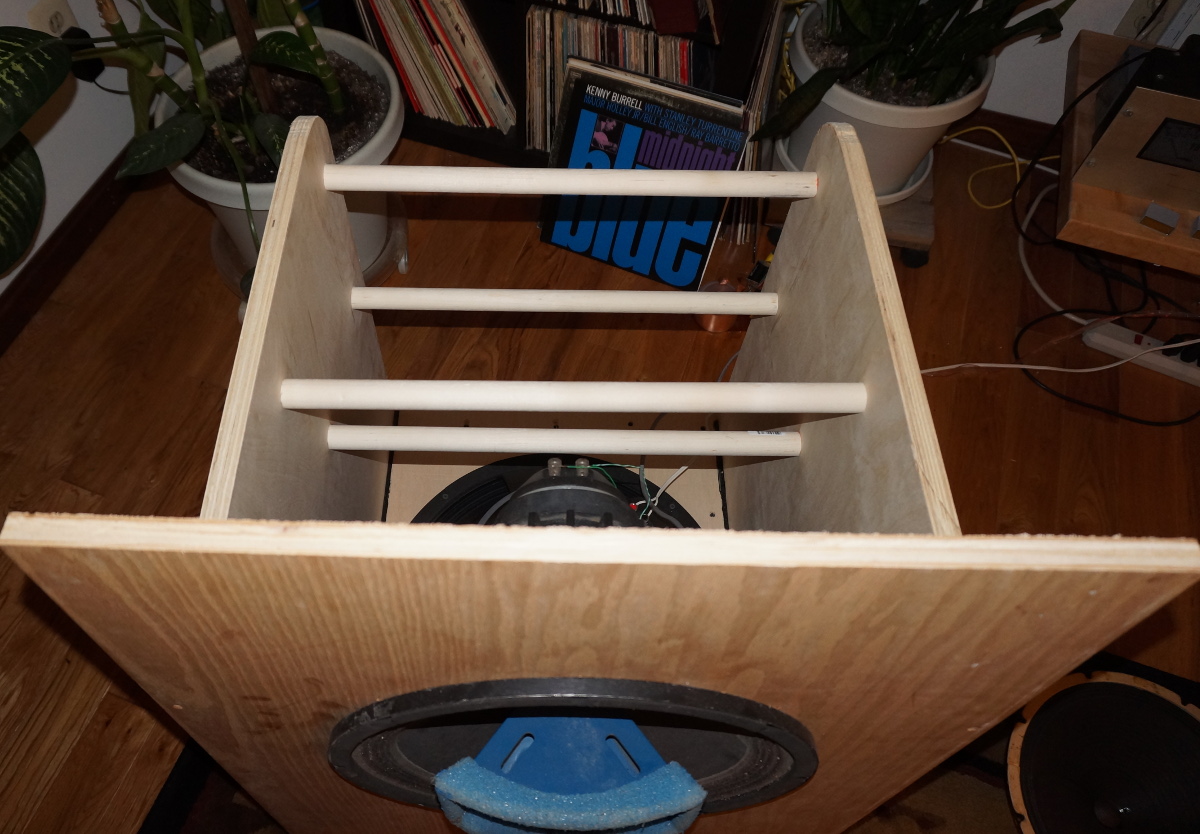 Before adding the dowels as cross-braces the wings flapped so much with low bass playing that you could see it, now you can barely feel it. I think I'm going to need to redo the bass EQ now

Roscoe
September 2nd, 2017, 8:07 pm
Yes, there is a huge improvement in the bass since I was there few months ago......
October 22nd, 2017, 11:21 am
Going to move the posts specific to my SLOBs here from the What do you know about SLOBS? thread, and add new ones as more development occurs..

Roscoe
October 22nd, 2017, 8:17 pm
OK, so I'm not the guy you need to see about finishing wood... But, I think they look a bit better than bare plywood...
Roscoe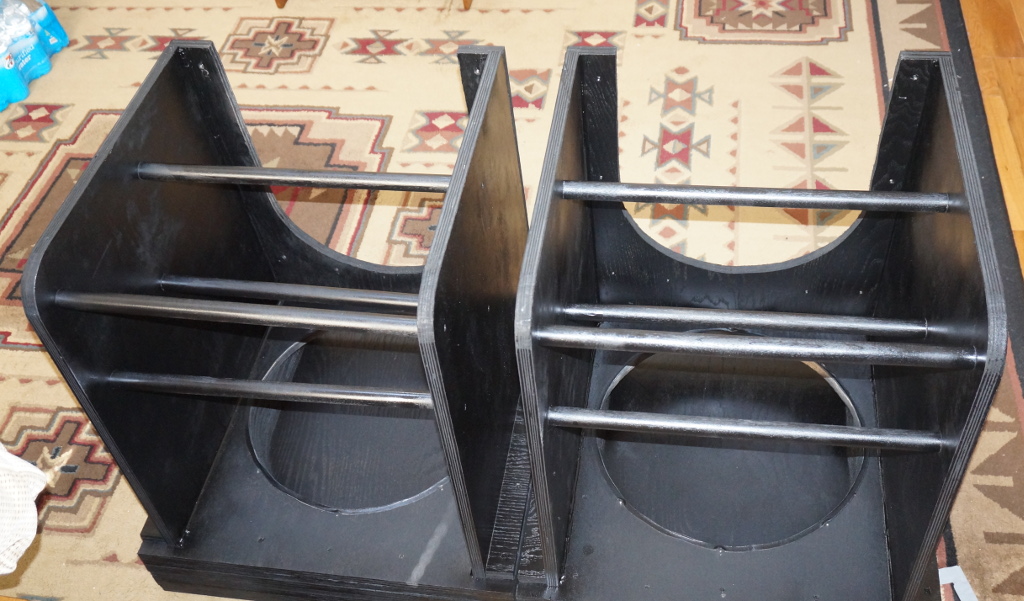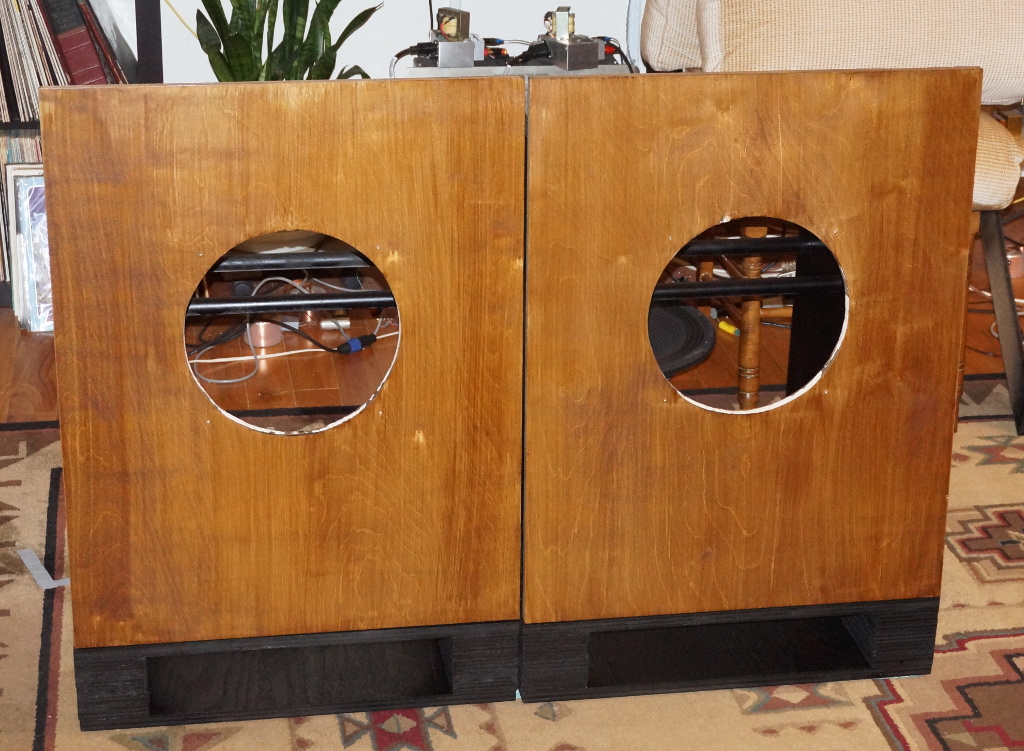 October 24th, 2017, 7:19 pm
Ok, back together after a second coat of stain on the baffles. Hopefully we won't scare anyone away this year just based on cosmetics alone....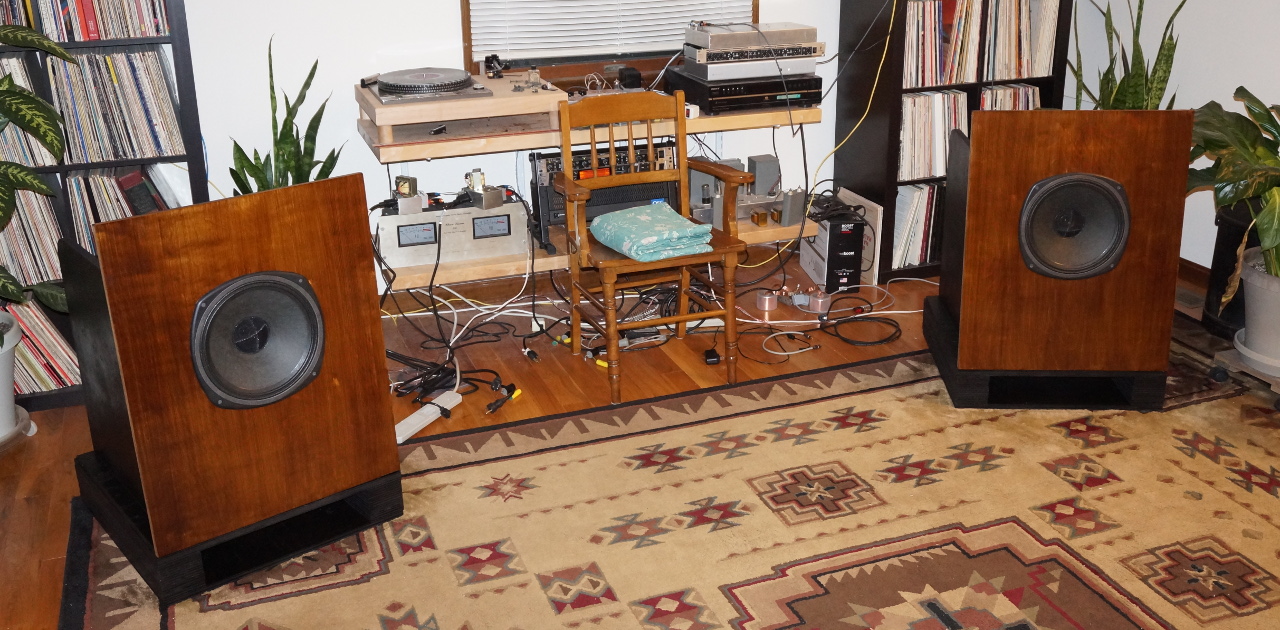 October 24th, 2017, 9:27 pm
Looks good to me. Ready for the show!