In the last year, I bought two AKM based Chinese DACs. The AKM4490 DAC was nothing special. AKM4495SEQ Dual Mono DAC was much more dynamic and it showed real promise with Burson Audio SS5 Opamps, but it died in the process. Both had problems working with Daphile consistently. Was using them with CD player as the source.
Disappointed with the quality of Chinese DACs, decided to build for a quality DAC.
DIYINHK DACs are designed in a modular approach. Decided to nvest in a quality XMOS interface and try out the cheaper AK4495 DAC. With Dexa opamp it was very good, way better than both Chinese DACs I have. Improvement is significant. After uing it for a couple of weeks and satisfied, decided to upgrade to AK4497.
Upgrading the default Panasonic Caps with Elna Slimic IIs was a challenge. The DAC board is 70mm x 70mm and layout is based on Panasonic caps. Elna Caps are significantly larger in dia and length. Ended up installing half the caps on the underside of the PCB.
With Burson SS5 opamp, AK4497 gave me the WOW moment. Texture vastly improved and the digital harshness has gone. And the background is quieter. Closer to analog.
I know I am going to keep with this DAC for a while.
Now the biggest challenge, finding the chassis deep and large enough to house the DAC. With Caps sticking out on both sides of the PCB, the DAC is over 3" tall.
Attachment:
IMG_2702.JPG [ 55.07 KiB | Viewed 5213 times ]
Attachment: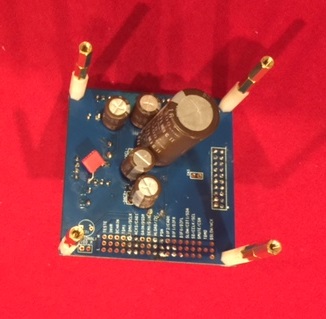 IMG_2703.JPG [ 35.02 KiB | Viewed 5213 times ]
Attachment: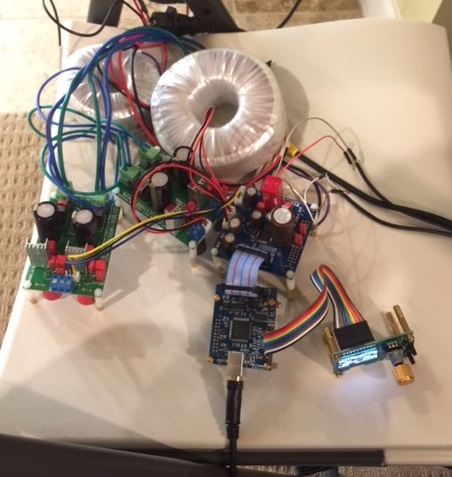 IMG_2704.JPG [ 72.83 KiB | Viewed 5213 times ]