Huge thanks to Guy Riffle for producing simplified Mark Kelley turntable motor controller boards. To the best of my knowledge, there haven't been any available for awhile.

My turntable was bought with a failed Pabst motor. Years ago,I had a machinist make an adapter and pulley to allow the use of a Maxxon 7-watt DC motor in its stead. Over the past two years, the power supply I built lost its marbles. Speed control went out of the window. It was a separate DC supply with an umbilical to the motor box/controller. The speed control was a constant current source fed, adjustable shunt regulator with 33-1/3 and 45 RPM pots. One of the pass elements was probably getting too hot, hard to measure because the motor box is sandwiched between the upper (floating) and lower plinths. To get to it requires complete disassembly.

After talking with Guy and finding that he had a board and some of the semiconductors available, I snatched it from him.

Put the controller PCB and transformer in a remote box, but added a six-conductor umbilical cable to the motor box, so that the speed controls can remain in the original location.

Works like a charm, and unless my memory deceives me, it seems to sound better. Hard to imagine a tiny 7-watt motor, belt driven, having much effect on a 28# platter, but hey, I'm thrilled!

Thanks again Mr. Guy, you are the man!
Attachments: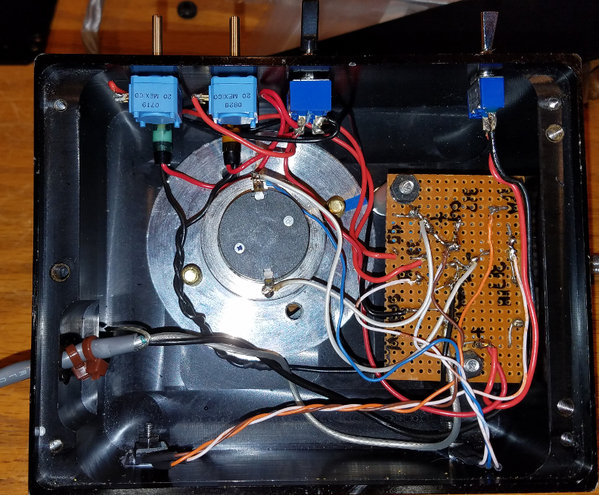 Old-Regulator-Controls.jpg [ 667.68 KiB | Viewed 11998 times ]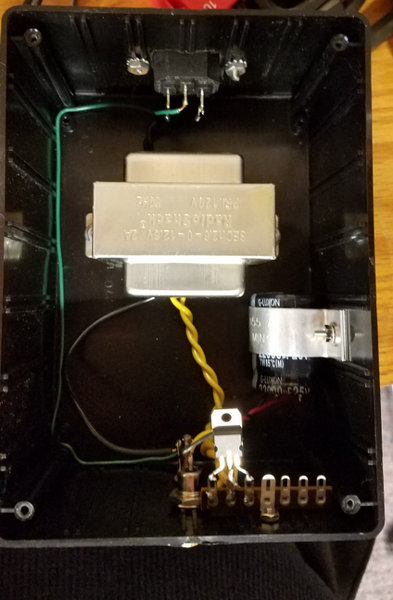 Old-Supply.jpg [ 325.61 KiB | Viewed 11998 times ]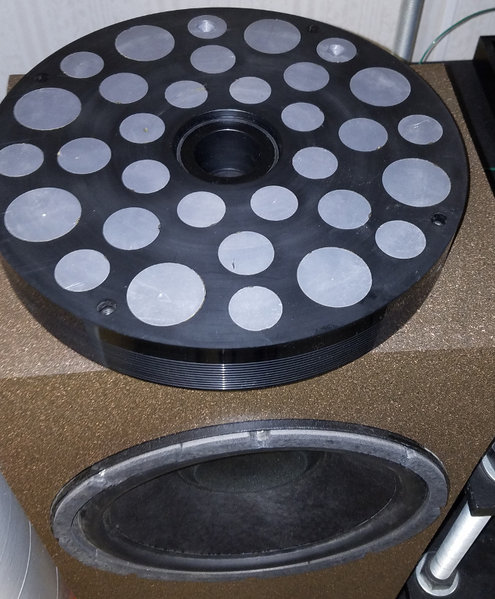 Uderside-platter.jpg [ 270.65 KiB | Viewed 11998 times ]