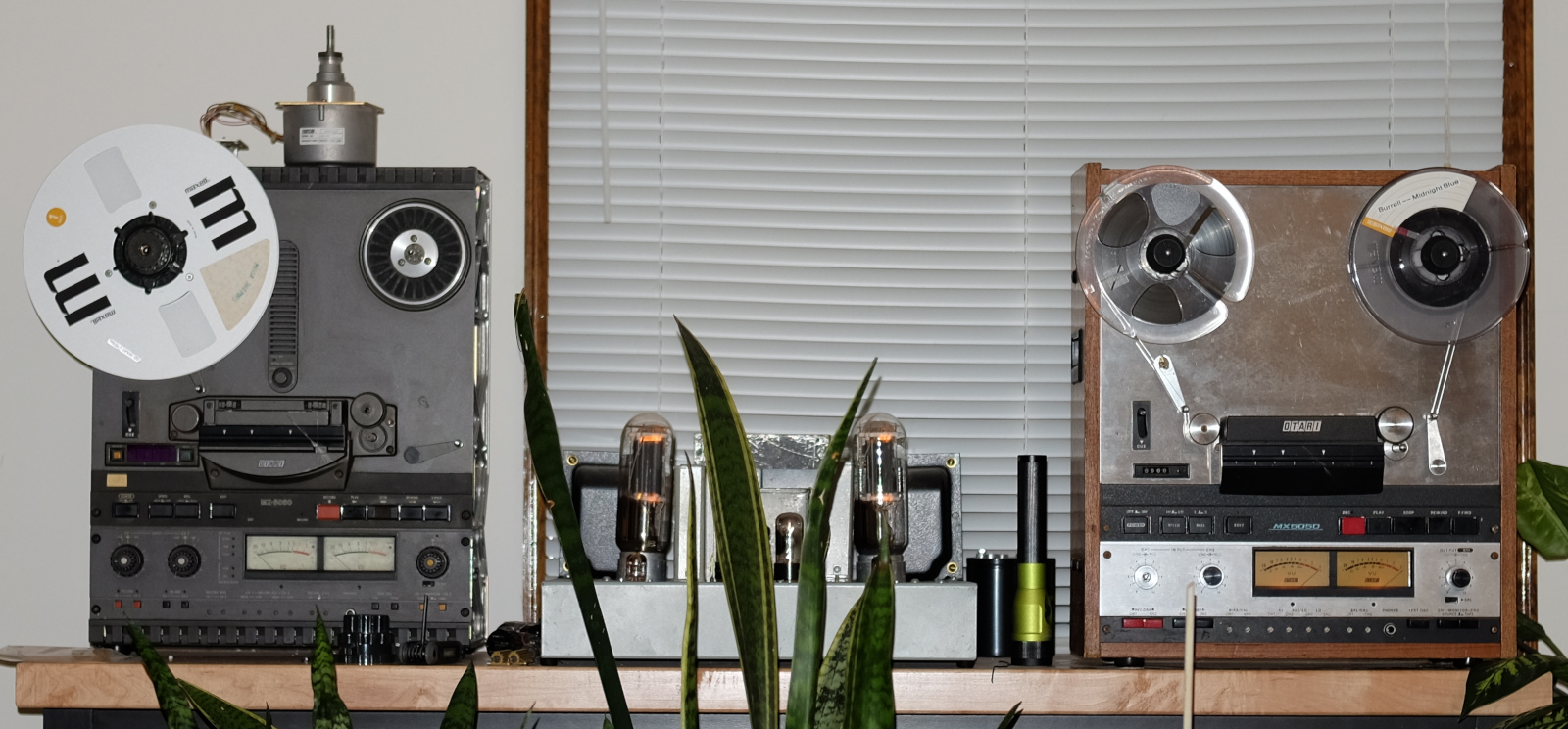 No Bloody B making her first music (for me anyway;) ). All she really needed was a good cleaning and a new drive belt. I've now got almost $50 invested in this deck

Need to find a knob to replace the missing one, but the sound is amazing... Heads on this deck look brand new. Otari decks have the XLRs wired with pin 3 hot rather than the industry standard pin 2 hot, so I had to rewire the output jacks to get sound with my XLR-RCA adapters. No Bloody B doesn't have true balanced outputs even though she's got XLRs... Didn't have that problem with her sister..
Notice that she's got a sister now, meet BII-2. BII-2 needs little help, the tape counter doesn't work, and the motor sometimes starts, and sometime needs a little twist to get going. Notice the spare motor/servo board on top waiting for me to have time to get it replaced. Took BII-2 over to Dave P's yesterday, had a great time listing to both BII-2 & Dave's twin deck. Dave's deck has a huge advantage in sound with the outboard tape pre-amp, but BII-2 still sounded pretty good. I want to publicly thank Dave for hooking me up with my first few tapes!
Now, time to go broke buying tapes

Roscoe